Description
【 Premium Quality】--The brushed nickel shower faucet set with valve is constructed of high-purity brass, there is no bursting or leaking in extremely hot or cold environments, ensuring strength and long lifetime.

【Multi-function Spray Options】--Immerse yourself in the steady, intensely powerful or tender full body spray with 2-spray function shower to satisfy all of your showering needs.

【Comfortable and Safe Shower】--The pressure balancing shower system ensures a consistent shower temperature by balancing the pressure of both hot and cold water,so no sudden temperature changes from toilet flushing or running appliances,helping to protect you and your family from being scalded due to sudden changes of pressure of hot or cold water.

【Anti-corrosion】--Multi-layer brushed nickel finished, with high precision wire drawing technology of the nickel coating appearance of American style, this sistema de ducha can resist daily scratches, corrosion and tarnishing in humid shower room.

【Installed】--The connectors are standard NPT 1/2'' tapered threads, compatible with most existing shower systems.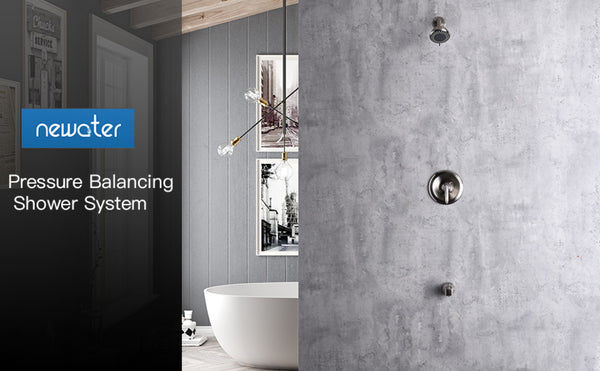 Payment & Security
Your payment information is processed securely. We do not store credit card details nor have access to your credit card information.